"Woo! Daquiris!"
At least I think that's what I probably slurred one spring break in New Orleans. I probably said a lot of stupid things that week.
I survived to drink another daiquiri
Even the thought of those lurid Slurpee-style machines, churning out overly sweet boozy concoctions meant to medicate tourists makes me feel 21 years of bile climb up my esophagus.
A daiquiri hangover is only second to a red wine hangover. The worst.
But it doesn't have to be that way. In fact, the cheezy, TGIFriday's style daiquiri of today is a pretty far cry from its simple and understated ancestor.
Bottom line: daiquiris do not need to be trash. They can be class.
Before I give you the recipe for my take on the daiquiri, let's get into some history...because this is how I justify my weekly booze expenditures- it's for education!
The drink was named for the mining village from which it was believed to be created; the town of Daiquiri just outside of Santiago de Cuba. The widely credited inventor was an American mining engineer named Jenning's Cox, who was stationed there during the Spanish-American war.
At the time, it was believed that lime and rum prevented yellow fever, so Cox mixed the two ingredients and added some sugar to create a "medicinal" beverage for the mineworkers. So....maybe that's what I was doing that shameful spring break; preventing yellow fever. However, judging by the way I felt afterward, I'm pretty sure I came down with something- regret fever, maybe?
Moving on.
The daiquiri was introduced to the U.S. in 1908 when a naval officer brought the recipe back and shared it with the Army & Navy Club in DC.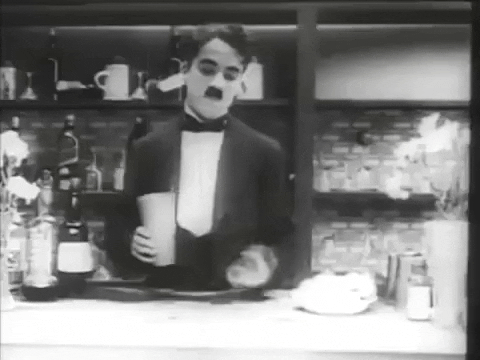 The drink gained momentum and hit a full peak during the 1940s when whiskey and vodka were rationed during WWII. Rum, however, was easy to come by due to Roosevelt's Good Neighbor Policy with Latin America, Cuba, and the Caribbean; so rum drinks became quite popular, with the daiquiri being the favorite.
It's unclear how the drink evolved from a simple rum, lime and sugar cocktail over ice to the obnoxious day glow blended concoction seen up and down Bourbon Street and at most suburban key parties; but just like everything else, the old-school version is making a comeback in hipster bars in every upscale, newly gentrified neighborhood.
And with good reason: the OG version is good.
I made a variation on the traditional recipe by adding muddled strawberries and rose simple syrup. It turned out to be pretty tasty; and this is coming from someone who swore off daiquiris since the late 90s.
The Knowgetter Daiquiri:
2-3oz of white rum
3-4 medium ripe strawberries
1 oz rose-flavored simple syrup (I found mine at an Asian/Pacific market)
Juice from 1 large lime
1 teaspoon of sugar
Muddle strawberries and simple syrup in a cocktail shaker. Add rum, lime, and ice. Shake.
Add 2-3 ice cubes in either a tumbler or tall cocktail glass and sprinkle the sugar over ice.
Strain the pretty mixture into the glass and you are all set.
1940s Me enjoying a 1940s inspired cocktail

Fun fact: if you add grapefruit juice to the tradition lime, rum, and sugar recipe; it's called a Hemmingway Daiquiri, named for Cuba's most famous prohibition-era ex-pat.
And, of course...it wouldn't be a Flask Friday post if there wasn't a humiliatingly stupid video to go along with it.
It was recently suggested that I add a bit more to my videos; you know, take advantage of effects and make it look less like a hostage video.
Well, I took that advice and now I'm everyone's problem. I decided to introduce a new character: 1940s Me. Today Me and 1940s Me go head to head in this very odd tutorial.
At around the 2:04 minute mark, shit gets really weird. I'm sorry.